We offer day-to-day and more strategic support from a reward perspective to ensure that you are competitive in the markets that you operate. 
Our team have extensive experience of benchmarking pay and benefits on a global scale to ensure your intention to pay at a certain level of the market is achieved. We can manage pay review processes and also job evaluation to ensure that people are paid fairly and equitably.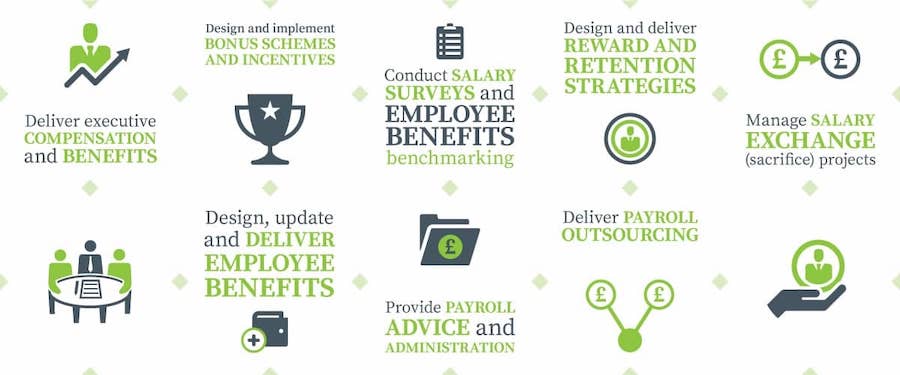 We have introduced new payroll services, salary sacrifice and flexible benefit platforms to many of our clients. From a strategic perspective, we can help ensure that your hr strategy has the key "game-changers" included to ensure you retain your people for the long term. One of the most powerful "game-changers" to creating the right culture is recognising the power of individual choice and this is where reward and flexibility of reward plays a large part.
We can support you with the retention of your key people through the use of bonus and incentive programmes tailored to meet the needs of your business with clear performance expectations. We are experienced in harmonisation of terms and conditions (pay and benefits), and also in cost reduction programmes ensuring you get the best deals in the market.
For more information on any of our services and how we could help your business, please get in touch.