Hunter Adams are delighted to be partnering with SAMH to find a Head of Human Resources to join them in their Glasgow office on a fixed term contract to cover a period of maternity leave for up to 13 months.
Location: Glasgow
Salary: £49,691 - £54,593
Sector: Charity
Contract: Full time
Closing date: 22/05/20
Contact: Mike Leeman
Email: mike.leeman@hunteradams.co.uk
Job ref: 11090
Job type: Head of HR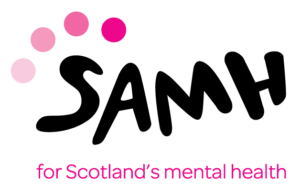 Hunter Adams are delighted to be partnering with SAMH to find a Head of Human Resources to join them in their Glasgow office on a fixed term contract to cover a period of maternity leave for up to 13 months. The role will form part of the senior management team and you lead in three core areas of Strategy, Project work and BAU. You will be managing a team of seven HR professionals who will support you and the organisation in projects and BAU.
BAU work includes:
Leadership support across all matters of Core HR and Employee Relations
Reporting around HR to the Senior Team and Trustees of SAMH
Regulatory compliance in line with the Care Inspectorate and SSSC guidelines as well as general legal compliance
Leadership and development of the HR team
Chair of health and safety governance
Project work includes:
Evaluation, enhancement and supporting HR Business Partners with delivery of Organisational Development Plan
Project manage implementation of a new HR and Payroll system in Autumn 2020
Wellbeing of staff (in general and also in light of the developing circumstances around Covid-19)
Enhancing learning and development, following implementation of new learning management system in early 2020
Strategy/Leadership Work includes:
Updating and enhancing policy, procedures and response to Covid-19, as part of business continuity team
Helping SAMH through a period of transition including a new strategy, new HR system, enhancement of the L&D function and the Digital Strategy
Advising the senior team and Trustees around changes in regulation that will affect SAMH and their workforce.
Working closely with senior colleagues on operational management, business development and performance monitoring
What We Are Looking For
You will be an experienced HR Manager or Director who has strong people management skills and demonstrable knowledge across all areas of HR. Specific skills useful for this role are
Good exposure to a wide range Employee Relations issues and their resolution
Experience of project managing, implementing, troubleshooting and training on new HR systems
A strong demonstrable interest in Employee Wellbeing, particularly in relation to mental health inside the workplace
Experience of working with Senior Members of staff
Exposure to a highly regulated environment and ability to translate those regulations into HR policy (desirable)
A commercial mindset to ensure that HR policies and procedures enhance all of the activities that SAMH are involved in.
For further details and confidential conversation please contact Mike Leeman at mike.leeman@hunteradams.co.uk 07849 088 306.
To apply for the role please go to https://www.samh.org.uk/information/work-with-us/vacancies/head-of-hr-n819 where you can complete the application form and one of the team at Hunter Adams will be in touch about the next steps.
Please note that as a regulated organisation you will also be expected to apply for Disclosure Scotland should you be offered the role.
About SAMH
Around since 1923, SAMH is Scotland's national mental health charity.
SAMH has represented the voice of people most affected by mental health problems in Scotland for more than 90 years.
Today, in over 60 communities we work with adults and young people providing mental health social care support, services in primary care, schools and further education, among others. These services together with our national programme work in See Me, respectme, suicide prevention and active living; inform our policy and campaign work to influence positive social change.
SAMH is dedicated to mental health and wellbeing for all: with a vision of a society where people are able to live their lives fully, regardless of present or past circumstances.